Lahore: The real estate fraternity of the city has lately been abuzz with unconfirmed reports regarding the launch of Bahria Orchard Phase V, with several agencies even sharing 'payment plans' of the purported residential initiative on social media.
Read: Property market abuzz with speculation on Bahria Orchard Phase V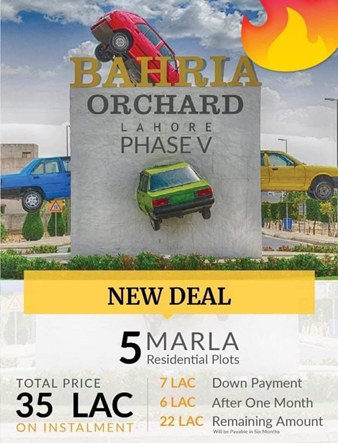 When this scribe contacted a renowned realtor in Lahore for the project's location, he referred to Jati Umra and Sharif Medical City being within the immediate vicinity of the new phase; further stating that the new development is not expected to be linked with the original Bahria Town as of yet.
Read: Bahria Town's 'Hoshang Pearl' residential project all set for launch
According to the source who spoke on condition of anonymity, interested parties can book 5-marla plots through open forms available with designated consultants and realtors. Moreover, the Bahria Town management may officially unveil the project as soon as next week.
For the latest developments on the project, stay tuned to Zameen News.
Related News