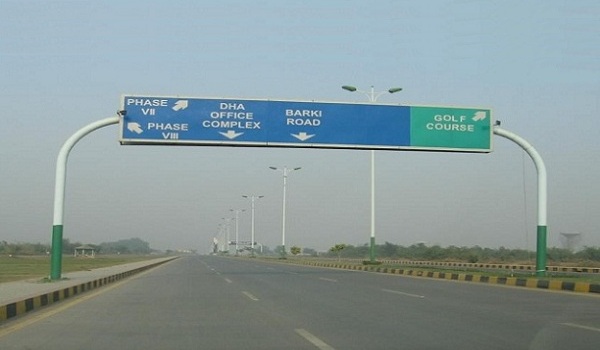 Defence Housing Authority (DHA) Lahore's Phase VII is one locality that investors tend to keep a sharp eye on, which is why when news that 5-marla plot files were available hit the market, I knew I had to write about it. This is not the first time news about such property has flooded the market. The market is dictating rates on these plots, but if you do your research you can end up getting a better deal.
A few days ago, a private real estate firm advertised the availability of 5-marla affidavit files in Defence Housing Authority (DHA) Lahore's Phase VII. The tone of the ad suggested that these files are perhaps newly launched and being offered at rates so tempting that only a limited few buyers would be lucky enough to get their hands on them. This has led to many people rushing to get their hands on some of these files. This is possibly also one of the reasons that the market is showing such fluctuations for the prices.
These files have been around for a while now, and if my estimation is correct, more or less 500 of them were made available. Many of these files are located in Sector T and some in Sector U. According to details, these files have been launched from time to time in the past. Some months ago, these files experienced impressive trade activity and their market rate went as high as PKR 4,300,000. A few months after that, their demand dropped once again. The lowest rate registered for 5-marla plot files in DHA Lahore's Phase VII was PKR 3,200,000.
If you wish to check the complete list of DHA Lahore Phase VII files available for sale on Zameen.com, click here.
DHA Lahore continues to acquire more land through its investors for Phase VII and release new files. The files offered at higher rates could possibly be the newly launched ones. This could be the reason that the prices are different. However, no one should invest without doing their due diligence and research.
According to my sources, last week's market trends showed that 5-marla affidavit files were available at a price of PKR 3,825,000. The files currently being offered by the marketing firm is PKR 4,000,000 plus 10,000 (the registration fee). Prices are on the up because of an increase in demand, and I am expecting them to continue on with this trend. There are sellers that are putting a PKR 4,100,000 tag on the plots as well. Anyone that chooses to buy should ensure that they do their research properly, and opt for the cheapest possible options that they find.
It has lately been observed that it was mostly investors who helped property trade volume go up in Phase VII. Otherwise, the phase apparently doesn't attract genuine buyers and that's despite the fact that property rates here are cheaper than that in Phase VI and VIII.
At the moment, you can find both affidavit and allocation files in the market, and the prices for both vary. The question remains, should you sink your teeth into this option?
Should you invest in these files?
To that, my answer is yes. Firstly, because the average price of a 5-marla residential plot in Block T is PKR 5,850,000. There is a price appreciation margin of at least 50% in these affidavit and allocation files. From the perspective of a short-term investor, the expected price appreciation isn't bad at all.
In addition, it is expected that balloting for these files will be held in September this year. By then, their value would go up by another million rupees.
Furthermore, Sectors T and U have seen good development – road infrastructure is in place and the provision of electricity, water and gas has been ensured. DHA would be in a pretty good position to hand over possession soon after the ballot is held.
If you have any questions, feel free to use the comment section below.
Note: Some of the information quoted in this article is sourced from Saiban Associates' Awais Sattar. For further consultation, he can be reached at +92-321-407-8624 and 0324-990-0099.
Related News
Samra Zulfiqar is a Real Estate Analyst at Zameen Media (Pvt) Ltd. You can also find and follow her on
Google+
.