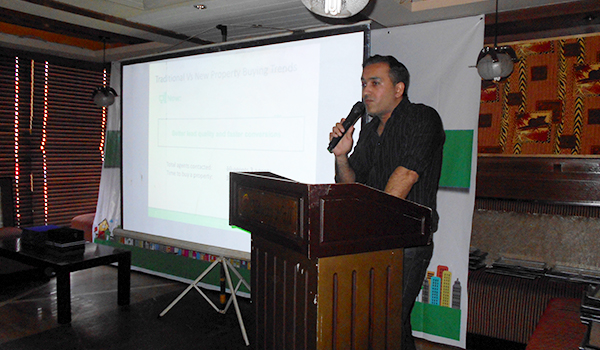 Zameen.com, the No. 1 property portal of Pakistan, recently organised another edition of its popular Agents Connect event series, which is aimed at bringing together the city's real estate agents under one roof and sharing key information and knowledge with them.
The event, which was held at Marvel Hotel on Khayaban-e-Iqbal, Phase III, DHA Lahore, was also a brilliant opportunity for the real estate agents to expand their network and meet new stakeholders from around the city.
Zameen.com Chief Executive Officer Mr Zeeshan Ali Khan gave a highly informative presentation at the event, which walked the participants through the nuances of online real estate marketing and what it meant for their businesses.
He shared with the participants tips and tricks to bolster and consolidate their online presence and establish a solid brand profile. He also discussed the ways in which real estate agents could better manage the leads generated through online marketing, and explained how better lead management can lead to substantially increased revenue.
"Technology is evolving at a rapid pace and good online marketing requires you to be up-to-date with the latest channels of reaching out to your potential clientele," he said, adding that with the arrival of 3G and 4G in Pakistan, the online real estate market was poised to explode with activity.
Real estate professionals need to make sure that they are on the cutting edge of this technological revolution, and Zameen.com's mobile-first approach was therefore among the topics discussed at the event with the aim of highlighting the medium's immense potential.
At the end of the event, the participants enjoyed a delicious hi-tea and engaged one another for fruitful conversation and exchange of ideas.
View images from the event below:
Related News