Lahore: The Chief Minister (CM) Punjab Sardar Usman Buzdar has announced a PKR 9 billion uplift package for Bhakkar District, news sources reported. The package included 106 projects, of which the chief minister has inaugurated and laid the foundation of 102 projects.
Read: Narowal gets PKR 5.12 bn for upgradation of roads, drain infrastructure
On a one-day visit to district Bhakkar, CM announced multidimensional initiatives for various sectors. The details of some of these programs are as under:
• Extension and widening of 48-kilometer-long roads under Rural Accessibility Program-Phase 1
• Allocation of PKR 507.6 million for the construction of roads under the "Naya Pakistan Manzilain Aasan" program
• Development of 22 roads, and 20 sewage system projects under Community Development Programme Phase-1
• Construction of 17 sewerage and 10 road development projects under Community Development Programme Phase-2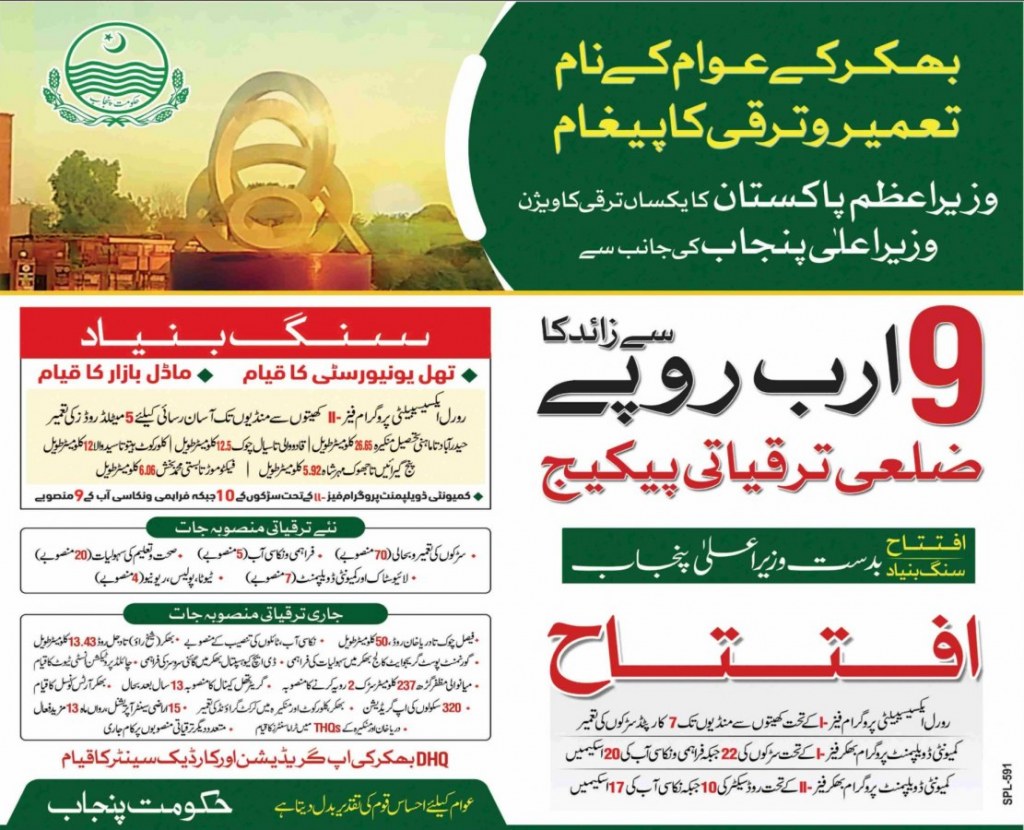 • Allocation of PKR 1 billion for the acquisition of land for the construction of the Greater Thal Canal project
• Establishment of eight rural excise centres, in each revenue circle, in every district of Punjab by the end of the year
• Construction of seven carpeted road under the "Rural Accessibility" program to facilitate market access for farm goods
Read: CM Buzdar announces PKR 13.8bn uplift package for Layyah
In addition to this, the ongoing projects include 106 projects of road construction, sewage and water projects, livestock and community development projects, and skills and revenue centre development schemes. It was also highlighted that the dualisation of the 237-kilometer-long Mianwali-Muzaffargarh Road is also among the underway projects.
Related News